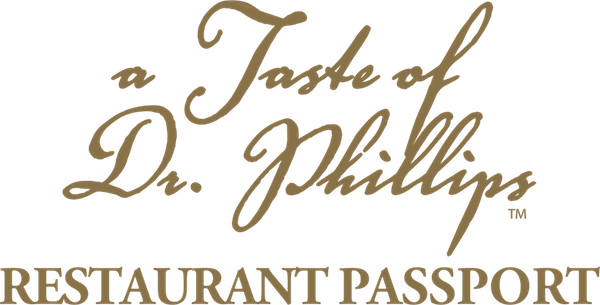 Brought to you by the Rotary Club of Dr. Phillips Foundation, Inc. (501c3)
In these challenging times, to maintain continuity of our Annual Event — and to support our restaurants and the charities we support in the Dr. Phillips area, the Rotary Club of Dr. Phillips will be offering a special Passport of values to our wonderful Dr. Phillips restaurants in lieu of our 14th Annual live event normally held in November.
Stay tuned!  A Taste of Dr. Phillips Passports will be available beginning in October 2020, for use from November 2020 – April 2021.
Also, please join our virtual silent auction, available November 11-18, 2020. You will be able to order your RESTAURANT PASSPORTS and participate in the silent auction through this website.
Thank You!