A Taste of Dr. Phillips!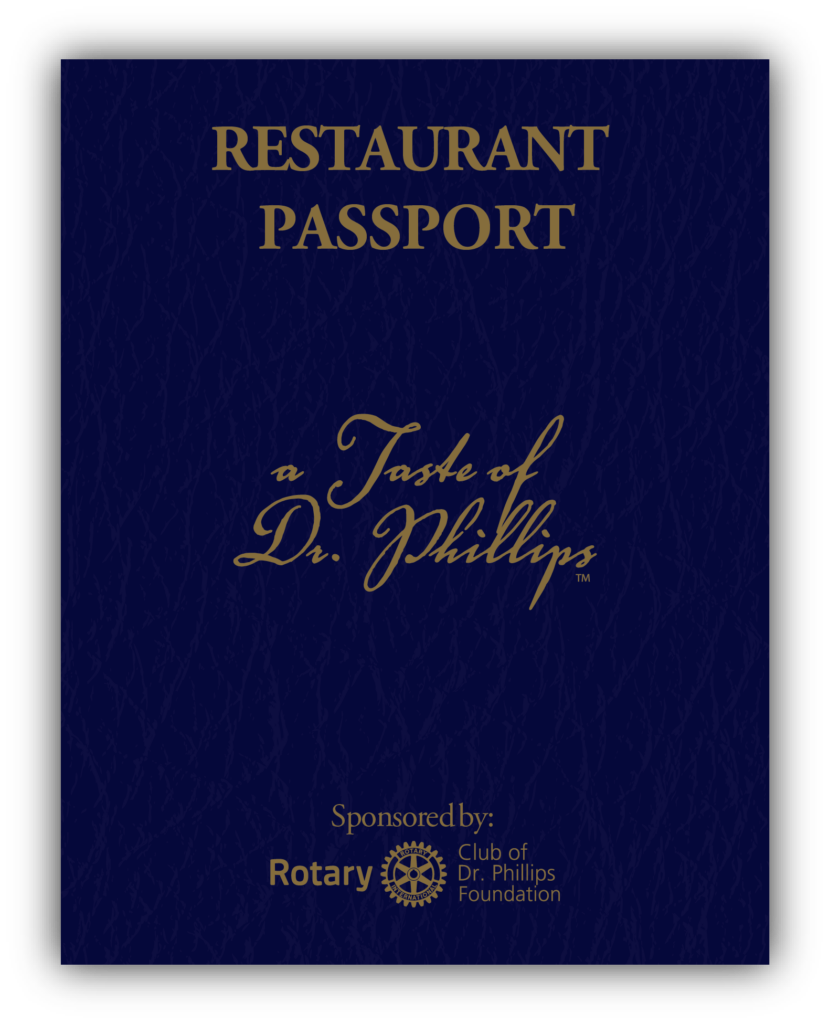 Brought to you by the Rotary Club of Dr. Phillips Foundation, Inc. (501c3)
This November would have been the 14th Annual "A Taste of Dr. Phillips." In these challenging times, to continue support of our restaurants, their employees, and charities in our community, the Rotary Club of Dr. Phillips announces a special Restaurant PASSPORT of creative dining experiences and significant savings at 22 local restaurants.
$49 each for more than $400 in combined dining savings.
A limited edition of 750 Restaurant PASSPORTS is available on a first-come, first-served basis.
Each restaurant is offering a tailored dining and savings experience.
Restaurant PASSPORTS are valid November 1, 2020 – April 30, 2021.
Importantly, especially this year, 100% of the proceeds will benefit local charitable organizations including the Second Harvest Food Bank, United Against Poverty, Feed the Need, and more.
In your purchase, consider Restaurant PASSPORTS as unique gifts for family, friends, employees, associates and customers.
Also, please join the bidding in our virtual silent auction, available November 11-18, 2020. The website will be announced in early November.
Thank You and Bon Appetit!